Dance different. dance unique.
Safe up to 50% with our Unicorns Lite Flatrate
!!! Promotion ends on 31.05. !!!

ONE TIME PER MONTH
7 pm after class 
Studio 8
Grüntaler Str. 8, 13357 Berlin
NEXT UNICORNS GET-TOGETHER
SATURDAY
27th MAY 2023
We're thrilled to introduce our new community event – "The Unicorns Get-together".
This monthly event is all about connection, sharing, and of course, dancing!
At Salsa Unicorns, we believe that dancing goes beyond the dance floor. It's about the bonds we form, the laughter we share, and the memories we create together. This is the very essence of our Get-together.
Imagine an evening filled with Salsa Colombiana tunes, selected by our DJ Jörg ;-), for you to practice your moves, steps and turns.
The Gathering will be held at Studio 8, a vibrant bar near Tanzraum Wedding. We will meet there right after class, doors open at 7 pm.
Best of all? Entry is absolutely free!
No registration requiered neither.
Just come as you are!
Let's dance, let's share, and let's connect!
We can't wait to welcome you to the next Unicorns Get-together. 💃🕺
The Unicorns Lite Flatrate
A Limited-Time Offer You Don't Want to Miss
 THIS FANTASTIC OFFER INCLUDE
★ 4 classes per month
★ Attractive pricing
★ Easy monthly termination
★ Perfect for casual dancers or as an upgrade for Urban Sports enthusiasts craving additional classes
29 € /month
Once you secure this deal, you can keep dancing with us at this fantastic rate until you decide to cancel, even after the promotion ends!
We are Berlin's premier dance academy for Salsa Colombiana.
We bring joy to the city by uniting a vibrant community of passionate dancers.
Our instructors encourage creativity and individuality, helping you develop your unique style.
Join our warm and supportive dance family, and let's celebrate the magic of Salsa Colombiana together in Berlin!
Join us for an after-class drink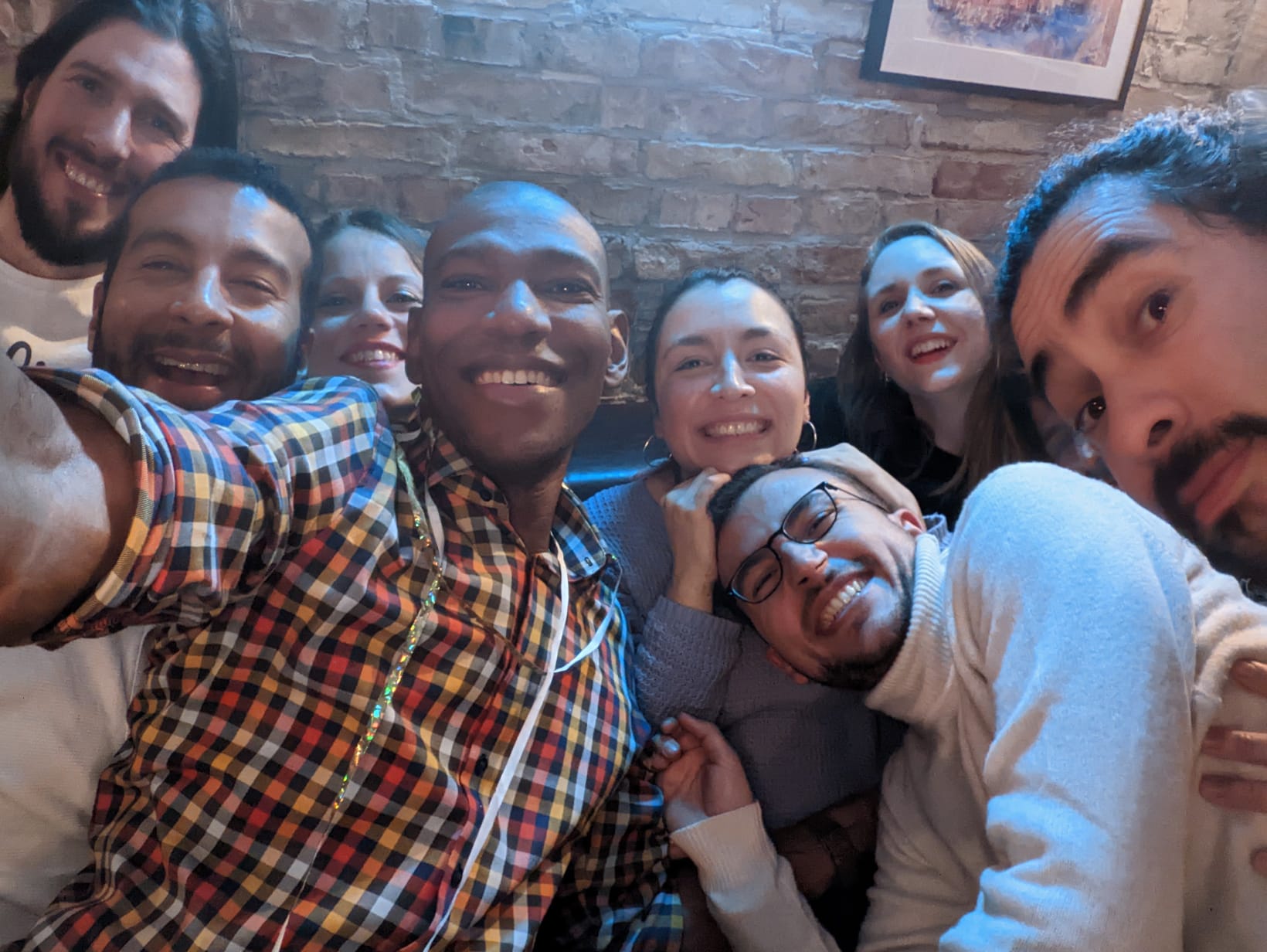 Join our exclusive whatsapp group
There's no need for bringing a dance partner in any of our classes!
We offer a mix of individual dance classes and partner dance classes where we switch partners regularly.
7:30 pm Salsa Vueltas
》All levels《


Couple Dancing – no need to bring a partner
Your trainer: Patricia

Improve your confidence when doing a spin or leading it.
➤ Enhance the spinning technique: we will work on how to keep the body balance and spin smoothly
➤ Learn different turns from salsa Colombiana and salsa en linea: from the simplest to the more advanced turns
➤ Practice different turns in couple dancing until mastering them
➤ Time to play:  We will put everything together and perform different combinations (combos) of turns
8:00 pm Salsa Footwork Fundamentals
》Beginner & Intermediate level《
Individual Dancing
Your trainer: Federico

The fundamentals of the fast, energetic footwork that characterizes Salsa Colombiana
➤ Learn the basic steps with the correct technique of salsa colombiana
➤ Dance these steps to different types of Salsa rhythm and at different speeds
➤ Get the stability and strength in the legs to do those steps well
➤ Harmonize legs movements with the upper-body
9:00 pm Salsa Footwork Intermediate
》Intermediate & Advanced level《
Individual Dancing
Your trainer: Federico

Got the fundamentals? Let's take it to the next level
➤ Learn challenging advanced steps and turns
➤ Go deep into detailed steps technique
➤ Harmonize challenging steps with upper-body movements
➤ Develop legs speed
➤ Combine afro movements with Salsa Colombiana
8:00 pm Reggaeton
》All levels《
Individual Dancing
Your trainer: Javiera
Unleash Your Passion with energetic Reggaeton rhythms
➤ Explore the dynamic fusion of reggae and hip hop in this upbeat, passionate dance style
➤ Master the captivating rhythm and musicality of Reggaeton through our step-by-step warm-ups
➤ Boost your performance skills as you learn bold choreography and diverse movement qualities
➤ Feel supported and comfortable under our instructor's expert guidance, ensuring a safe and enjoyable experience
6:15 PM Salsa Technique & Improvisation
》All levels《
Individual Dancing
Your trainer: Birte
Elevate Your Salsa Colombiana Skills
➤ Dive into playful exploration of your body and movements in this engaging class
➤ Discover the art of incorporating shoulders, hips, and arms while shifting your weight for a captivating salsa performance
➤ Unleash your creativity as you learn to combine different elements of steps and movements during improvisation
➤ Strengthen your body, heighten your awareness, and ignite your imagination for an even more enjoyable time on the dance floor
➤ Focus on the little details that make a big difference in your dancing
4:00 pm Salsa Fundamentals
》Beginner & Intermediate levels《
Couple Dancing – no need to bring a partner
Your trainer: Camilo and Birte / Patricia

Master the Essentials of Salsa Colombiana Partner Dancing
➤ Improve your body posture, tension, and connection with your partner for a harmonious dance experience (no need to bring a partner!)
➤ Grasp the art of giving clean and effective leading signals for seamless transitions
➤ Immerse yourself in the basics of Salsa Colombiana steps designed specifically for couples
➤ Embrace the rhythm and maintain synchronization while dancing with a partner
➤ Develop your technique for leading and following turns, ensuring a smooth and enjoyable dance
5:00 pm Salsa Intermediate
》All levels《
Couple Dancing – no need to bring a partner
Your trainer: Camilo and Birte / Patricia
Elevate Your Salsa Colombiana Skills and take your Partner Dancing to the next level
➤ Refine your technique for leading and following, focusing on intricate details (no need to bring a partner!)
➤ Harmoniously blend fast footwork with proper posture and upper body movement while dancing with a partner
➤ Boost your speed, endurance, and elegance in executing couple steps
➤ Construct strong and seamless transitions between steps for a flawless partner dance
➤ Enhance your leading signals, particularly for turns, to ensure a smooth and captivating dance experience
6:00 pm Salsa Advanced
》Intermediate & Adavanced levels《
Individual & Couple Dancing – no need to bring a partner
Your trainer: Michel

Advanced Salsa Colombiana Mastery for experienced dancers
➤ Master tricky technical details of Cali style footwork and complex steps
➤ Enhance speed, body movement, styling, posture, and turning techniques
➤ Boost musicality and improvisation skills
➤ Combine advanced Cali style salsa with other styles in challenging sequences
➤ Create stunning choreographies blending solo and couple elements
Discover Your Perfect Package:
We have Tailored Options to Fit Your Schedule and Dancing Desires
Perfect fit for First-Timers and Occasional-Dancers
Enjoy freedom,
pay per class
Pay-as-you-go, no commitment
Ideal for Occasional-Dancers
Embrace flexibility,
dance more for less
Flexible usage within 12 month
Safe 20 % compared to a Single Class
Designed for Casual-Dancers & Upgrade for USC
get into the flow,
at an unbeatable price
Access to 4 classes per month
Attractive pricing, safe 50% compared to Single classes
LIMITED OFFER UNTL 31.05.23
Tailored for committed dancers
unleash your passion,
dance without limits
Access to unlimited classes (min. 32/month)
3 month commitment, terminable monthly afterwards
best price, highest value for enthusiastic dancers
You can also come to our Classes with Urban Sports Club
Meet our passionate trainers, skilled in guiding dancers of all levels to unleash their creativity and embrace the joy of Salsa Colombiana.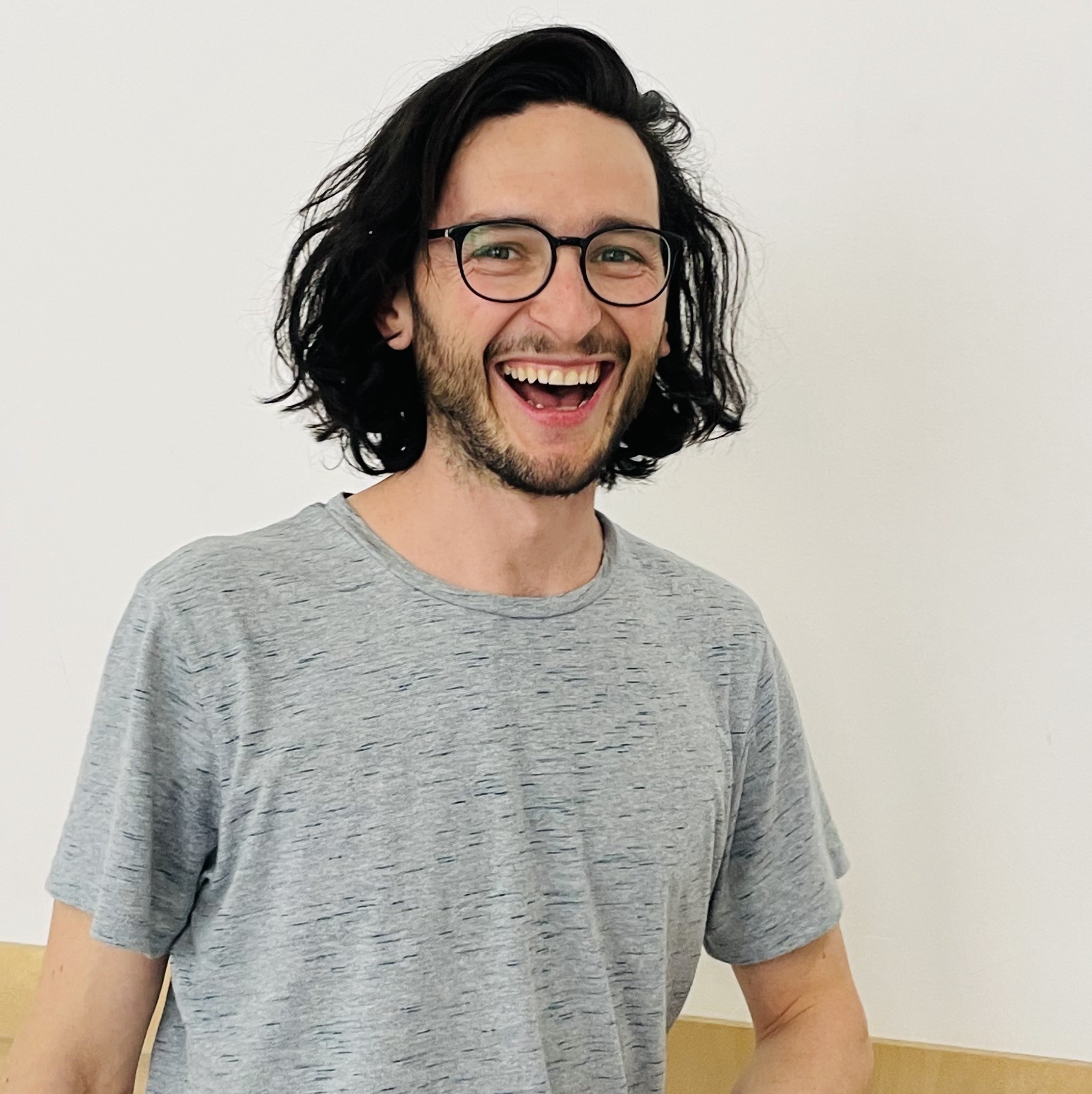 Learn about our history, our mission and what makes us special.
Hi, we are Kathrin and Camilo!
We founded Salsa Unicorns in 2017 as a one-time experiment.
It quickly expanded, and we started building an amazing, warm, and supportive community.
Today we are proud of our passionate and dedicated trainer-team who is eager to share their skills and knowledge with you.
Our mission is to bring Salsa Colombiana, the most challenging Salsa Style in the world to Berlin. Making it accessible and fun for everybody.
What truly sets us apart is our supportive, open, and diverse community, which is the foundation for all that we do. We are proud of being a part of such a positive and energetic atmosphere.

Our classes are
a unique blend of skill-development, meeting friends, working out and having the time of your life.
We focus on
encouraging creativity, individuality, and improvisation while dancing.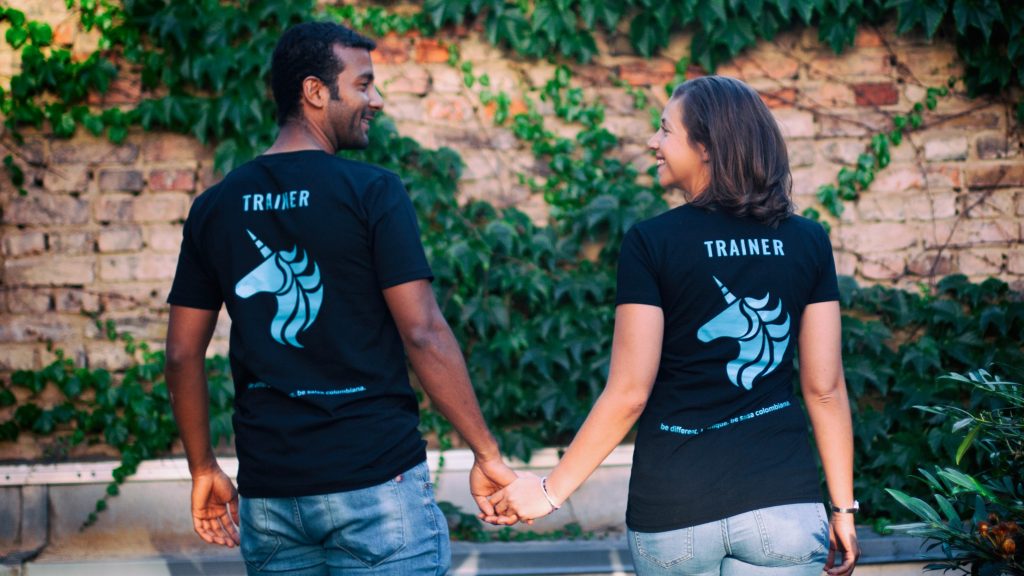 Salsa Unicorns –  our name reflects the essence of what we stand for – uniqueness, distinctiveness, and individuality.
Our dancers are beautiful, fast, and full of energy, just like a unicorn.
When you see a Salsa Unicorn on the dance floor, you'll instantly recognize their exceptional and one-of-a-kind style, making them truly stand out at any party.